Nineteen fourteen. War. Did I want to go? Course I did. When I told Dad, he tried to wallop me round the head with a canvas bucket.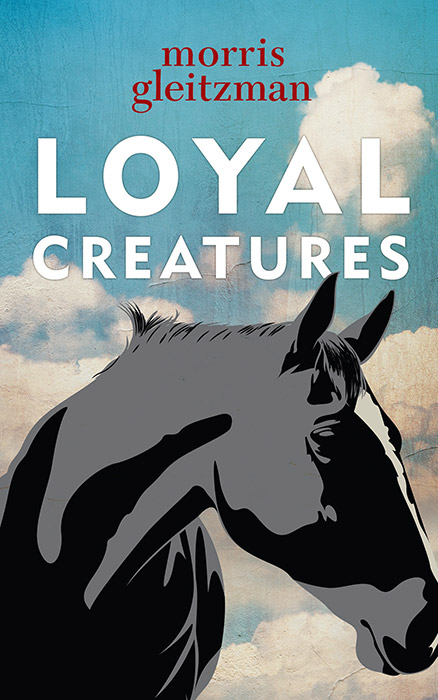 Loyal Creatures is a story based on history, but it doesn't attempt to be history.
It is set in a real war, inspired by real events. The desert campaign in Egypt and Palestine was an important part of World War One, and the role the Australian Light Horse played in the fighting was vital.
But Frank and Daisy and the other people and animals in Loyal Creatures are from my imagination. As you allow them to live and breath in your imagination, I hope you sense my strong feelings for the many real individuals who inspired them.
The Australian men and women who took part in World War One were all volunteers. Some enlisted well under the official army age of eighteen. Some were even younger than Frank.
While Loyal Creatures isn't a history book, I've tried to ensure that everything in the story could have happened to a young Australian trooper like Frank and to a horse like Daisy.
Many of the troopers in the Australian Light Horse took their horses with them when they sailed off to war. The special bond between those men and their animals was an important part of that chapter in Australia's history. And made what happened at the end of the war even more tragic and poignant.
My own journey with Loyal Creatures started in 2012. The National Theatre in London was planning to bring its magnificent production War Horse to Australia. They were also planning a series of workshops around the country, linked to the play and exploring aspects of theatre craft. They wanted somebody to write a short performance piece about Australian horses in World War One.
My friend Michael Morpurgo, author of the book War Horse on which the stage version is based, suggested I write the workshop script. I did, and as I learned more about the experiences of the Light Horse in Egypt and Palestine, particularly in 1918, I knew I wanted to take this story beyond the limits of a twenty-minute monologue. This book is the result.
It wouldn't exist without Michael Morpurgo's wonderful and now legendary story, War Horse. Thank you Michael, for allowing my imagination to canter alongside yours for a while. Thanks also to everybody in National Theatre Learning for their encouragement, to Stephanie Hutchinson who produced the workshops, and to Paul-William Mawhinnie and Tim Smith who performed the monologue unforgettably.
Many other people have helped Frank and Daisy along the way. My heartfelt thanks to Laura Harris, Heather Curdie, Tony Palmer, Alexandra Antscherl, Belinda Chayko, Alex Mann, and to David 'Buffalo' O'Brien, who introduced me to a real Waler and explained to me how difficult it is to fire a rifle while galloping on a horse.
I hope this story will make you want to find out more about the Australian Light Horse. There are many wonderful real-life stories of real troopers and real horses waiting for you, lots of them to be found in books by real historians. As well, the Australian War Memorial in Canberra has a treasure-trove of information about the Light Horse and the people and animals who made it a legend, much of it available online.
And if you'd like to see a younger version of Loyal Creatures, when it was just a frisky colt kicking at the paddock fence, the playscript of the workshop performance piece is available on the Puffin Australia website.
If you do get a chance to read this book, you'll see this inscription quoted at the beginning from a memorial in Sydney's Royal Botanic Gardens to the Australian Horses in World War One:
They suffered wounds, thirst, hunger
and weariness almost beyond endurance,
but never failed.
They did not come home.
I like to think, thanks to our imaginations, they're on their way home.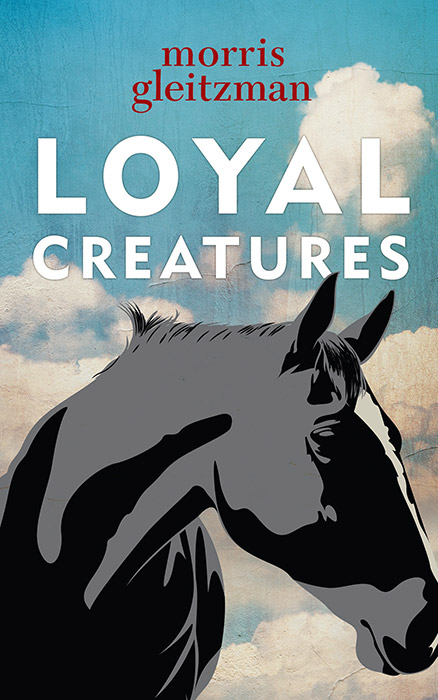 Loyal Creatures is available in bookshops and libraries in Australia, New Zealand, the UK, and online: