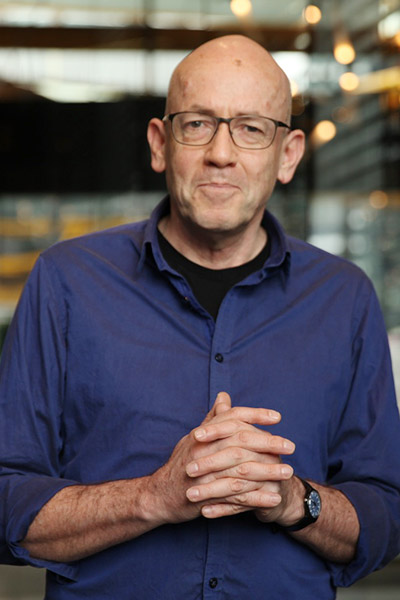 Hello and thanks for visiting. I'm delighted to greet you with my favourite kind of news – a new book. Digging Up Dad and Other Hopeful (And Funny) Stories was published in Australia and NZ on 18 October, and in the UK and other book-loving countries as quickly I hope as the majestic but sometimes slow-moving wheels of the publishing industry will allow.
It's a collection of short stories I've been working on for the last year or so - as a kind of refresher course for the imagination after the long and exhausting (but I'm not complaining) process of writing a novel.
I've done this before with my other story collections, Give Peas A Chance, Pizza Cake, and Snot Chocolate. There's nothing like short stories to recharge the batteries with creative energy of the most renewable kind, and set an author up for the next novel. And of course short stories fill a book with more laughs, thrills and tears per page than would be possible for characters in a novel, who quite reasonably need meal breaks and rostered days off.
The stories in Digging Up Dad are of a similar type to the ones in my other collections, but this time I've highlighted one aspect of them a little more. You may already have spotted the H-word in the title, a word that describes all my short stories, but one I haven't used on a cover before.
To find out why Hopeful is in the title this time, have a peek at the Digging Up Dad book page. Before you do, though, please don't panic. You may mostly have heard the word Hopeful being used by stern bossy people saying things like, 'I'm hopeful we won't have to jail you,' but that's not the sort of Hopeful these stories are about.
Just in case you're still feeling nervous, please be reassured that no swimming-pool swamp weed, flared stretch leotards, federal politicians, nervous speed bumps, giant sloths, lumps of toe fluff, rugby-playing wheelie bins, real estate agents' teeth, scary removalist trucks, very naughty year six dance and drama groups or bouncy bouncy settees were hurt in the writing of this book.
After your visit to the Digging Up Dad book page, where you can also read an entire story from the collection, you might feel like more of a look around. If so, pop back here and keep scrolling.
My books are all down there somewhere, neatly arranged and keen to be explored. You can read the first chapters, (including of Digging Up Dad), and listen to them on audio, and also check out how and why I wrote each story. If you're here for a peek at my life and creative habits, there's plenty of that too. Ideas, anecdotes, insights, confessions, aspirations and regrets, all artistically displayed with sensible lighting.
In fact, now I'm spruiking, there's a fair bit of other stuff on the way down. You'll find details about booking a school or festival visit, a link to my biography, a signpost to learning resources, and a few other things every author website should have, including a bit of boasting.
Please enjoy.
School Visits
I speak at as many schools, festivals and conferences as I can each year. Bookings are organised by the following very capable and nice-to-chat-with agency. In these Covid times we're all having to be a bit more resourceful about in-person visits, and sometimes a bit more patient, but I'm happy to be optimistic if you are. Plus I can do online visits if needed.
Booked Out Agency
for school visits etc in Australia and the rest of the world.
Phone: +613 9824 0177
Fax: +613 9824 0677
Mail: PO Box 580, South Yarra, VIC 3141
Email: bookings@bookedout.com.au
If your school or other literary venue is outside Australia, please see the Covid note above. Probably best to contact the Booked Out Agency, who will advise on what's possible from this end.
Biographies
Please feel free to use these for all legal and nice purposes. There's a full-length one and a short one for schools with small notice boards.
Laureate Thoughts
I did a lot of travelling in 2018 and 2019 in my ermine-trimmed robes and official Australian Childrens' Laureate socks, and a lot of thinking too. Perhaps you'd like to share some of those thoughts. (Sorry, the socks wore out.) Don't worry, it's not just abstract thinky stuff (or as we readers like to say, ideas). There are lots of reading and writing activities too.
Morris Spills The Beans
Authors are asked a lot of questions (if they're lucky), but not everyone can be there to hear the answers. Just in case you and I never get to have a cup of tea together, here are some of the questions I thought you might have asked.
Letters to Governments
Sometimes we have questions we want to ask the Federal government, but they won't have a cup of tea with us so we have to write them a letter.
Ideas and Activities
These expertly-prepared learning resources are a boon for busy hard-working teachers. They're pretty useful for lazy ones too. And please, individual readers and parents with enquiring minds (is there any other kind?), feel free to make use of them as well. Absolutely no formal educational qualifications or a mug with your name on it required.
Literary Patchwork
And here we are, at the literary patchwork of my book covers. A click or tap on any one will take you to a page attractively decked out with my thoughts about that book – why I wrote it, how I wrote it, what it may or may not really be about, etc.
From each book page, another click or tap will allow you to read the first chapter of the book, and, if you like, hear me read it. (That last bit can be switched off if you prefer the sound of your own voice.)
Happy travels.